Police Agencies Tap Secret Cellphone System
by Teri Sforza and Lily Leung, The Orange County Register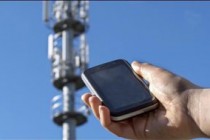 The city of Anaheim has taken the local lead in deploying secret technology that can intercept cellphone communications and used the systems to assist investigations involving at least three other Orange County law enforcement agencies, the Register has found.
Officials in the county's largest city, however, have yet to adopt and release publicly a state-mandated policy spelling out when the devices will be used, as well as how they'll handle and protect the data collected.
Investigators from the Orange County Sheriff's Department, which polices most of South County, Brea and Buena Park, have made use of information from Anaheim's cellphone transmission "catchers," which are sometimes called "stingrays" in reference to the brand name StingRay, officials said. More than a dozen other local police agencies in Orange County either referred questions back to Anaheim, said they were not aware of information from the system being used by their cities or did not respond to inquiries.
The state law, signed by the governor in October, required cities operating the systems to publicly adopt policies governing their use as of Jan. 1. It's intended to ensure that Californians are at least generally aware when local officials decide to deploy cell-catcher technology.
Continue reading on the Orange County Register website » The Register limits free pageviews.
Tags: 2015 Legislation, Privacy, Smartphones