Promised Care-Home Reform Laws Lose Momentum
by Melody Gutierrez, San Francisco Chronicle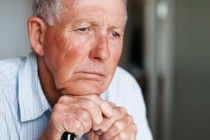 Eight months after California lawmakers called for widespread changes in how the state licenses assisted-living homes, many of the bills touted as a comprehensive reform package have been watered down or abandoned altogether.
Myriad bills were proposed at the beginning of the year to increase transparency and accountability in residential care facilities, which were under intense scrutiny last year following the botched closure of Valley Springs Manor in Castro Valley. Nineteen residents were left behind at the assisted-living facility after the state ordered the care home closed in October but did little to ensure that its elderly residents were transferred or looked after.
The Castro Valley incident came amid several investigative reports detailing widespread failings across California in the state's management of residential care facilities. Lawmakers said they wanted to clean up the loosely regulated industry by increasing inspections, raising fines for safety violations, and requiring that information be posted online to guide consumers in decisions on where to live or where to place their loved ones.
By the time the legislative session ended Saturday, the most sweeping changes to the system had been either killed in committee or amended to the point that some advocates considered pulling their support. Still, 12 bills were sent to Gov. Jerry Brown, who has already signed two of them. Four were killed in committee.
Some of the bills were held back or significantly amended because of their multimillion-dollar price tags, while industry lobbying and requests from the state department overseeing assisted-living care also played a role.
Unpleasant for advocate
"In some ways, these bills will certainly do a lot, but this hasn't been a pleasant process, I'll tell you that," said Pat McGinnis executive director of California Advocates for Nursing Home Reform.
Residential care facilities range from homes with six or fewer beds to large apartment-style communities with hundreds of elderly residents. Across the country, 31,000 facilities house nearly 1 million seniors, including 147,000 aging Californians.
While the industry has exploded, regulations have remained lax.
One of the most highly sought-after reforms was a bill that would have increased the number of state inspections from once every five years to every year. Bills by Assemblyman Ian Calderon, D-Whittier, and Sen. Ellen Corbett, D-San Leandro, both required annual inspections, with Calderon's bill stalling and Corbett's measure significantly weakened before making it to Brown's desk.
SB895 by Corbett no longer requires annual inspections, instead directing the Department of Social Services to provide a cost estimate for doing annual inspections at a future date. The bill also indicates "legislative intent" for the department to make inspection reports available online by 2020.
The state previously inspected facilities annually before the requirement was changed to once every five years. Earlier this year, the department conceded that its monitoring isn't free from errors and that the licensing division failed to inspect a dozen facilities in the five-year window that is legally required.
"I'd be much happier if we had a bill that required annual inspections," Corbett said. "But I also realize that the funding was not available to make that occur right now. We laid the groundwork for this to happen."
Increased penalties
Lawmakers also looked at increasing the maximum $150 civil penalty the Department of Social Services levies against facilities for serious incidents, including deaths. The fine would be increased to a maximum of $10,000 in cases of physical abuse and $15,000 for violations that led to a death.
But that bill, AB2236, was amended last week to add four levels of appeals against fines levied by the state. The bill is currently on Brown's desk.
"Providers can appeal and appeal and appeal," McGinnis said. "It's watered down. We will work with legislators next year on the appeal process."
Other proposed changes seek to increase the amount of training required of caregivers who work with elderly residents. Unlike nursing homes, assisted-living homes are not medical facilities, and caregivers are not medically trained.
Growing segment
Assisted-living facilities house aging adults who may not be able to live safely in their homes but do not need the hospital-like setting of a nursing home. And that segment of the population is dramatically increasing.
As Baby Boomers age, U.S. Census projections estimate that the number of people 65 and older will more than double from 43 million to 92 million between 2012 and 2060. The biggest increase is expected among people 85 years and older. Currently that group numbers nearly 6 million, but by 2060, the number is projected to triple to 18.2 million.
California law requires caregivers to have 10 hours of training before tending to residents of assisted-living facilities. A bill on Brown's desk would increase staff training from 10 hours to 40 hours and would double from 40 to 80 the number of training hours required to become a licensed care-home owner. Amendments earlier this month reduced the required number of hours from the amount the bill initially sought.
Sally Michael, president of the California Assisted Living Association, which represents more than 500 assisted-living communities in California, said the increased training will go a long way.
"We feel really good about this year," Michael said. "There was a lot of progress. There will be greater oversight. There will be a lot of changes across the board."
The goal, Michael said, is to make sure an incident like the Castro Valley one doesn't happen again.
Shutdown fiasco
State regulators spent months at the Castro Valley facility documenting missed medication, dirty diapers and insufficient food before ordering the facility to close in October. The 19 elderly residents, some disabled, were abandoned when inspectors left and most of the staff walked out. A cook and a janitor with no training in caring for the elderly stayed with the residents. A few days later, emergency responders evacuated the residents after the cook and janitor made numerous 911 calls as some of the residents fell ill.
"That Castro Valley situation should never have happened," Michael said.
Assemblywoman Susan Eggman, D-Stockton, said she was disappointed that her bill to require the state to post vital consumer information online on the 7,500 assisted living facilities in the state didn't move forward. Currently, prospective clients have to drive to regional licensing offices to pull a file that includes inspection compliance records.
Eggman's bill, AB1571, would also have required the state to cross-reference applications for assisted-living facility licenses with other state agencies. In the Castro Valley case, the owner of the facility had a history of unpaid fines to state and federal licensing agencies for citations in nursing homes she owned, which are licensed by the California Department of Public Health.
"Technology infrastructure is often the last thing to change," Eggman said. "It doesn't mean we shouldn't push the envelope. We'll try again.
Tags: Assisted Living, Senior Issues