SB 686: Drive to stop sale of recalled cars runs out of gas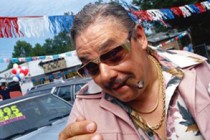 Update: A scandalous and possibly unprecedented year for automobile safety recalls wasn't enough to persuade the Assembly Business Professions and Consumer Protection Committee to sustain SB 686's safety drive.
The measure went down to defeat June 17:
 Only Assembly committee members Roger Dickinson (D-Sacramento), Kevin Mullin (D-South San Francisco) and Nancy Skinner (D-Berkeley) voted in support of the bill.
Committee members Brian Jones (R-Santee), Curt Hagman (R-Chino Hills), Brian Maienschein (R-San Diego) and Scott Wilk (R-Santa Clarita) all voted No.
Not voting at all were committee chair Susan Bonilla (Concord) and fellow Democrats Raul Bocanegra (Los Angeles), Nora Campos (San Jose), Susan Eggman (Stockton), Richard Gordon (Menlo Park), Chris Holden (Pasadena) and Philip Ting (San Francisco).
"This Legislature just wasn't up to standing up to the car dealers," said Rosemary Shahan, president of Consumers for Auto Reliability and Safety, the organization that sponsored the bill. She vowed to continue to press the issue.
The Los Angeles Times reports 2014 is on a record-breaking pace for automobile recalls, led by over 14 million recalled by General Motors so far this year.
Update 8/16/13:  SB 686 has become a 2-year bill.
AUGUST 8, 2013 – The Consumer Federation of California supports SB 686 (Jackson), which will prohibit auto dealers from selling unsafe, unrepaired recalled vehicles to consumers.
According to the National Highway Traffic Safety Commission, "All safety recalls resulting from defects present an unreasonable risk to safety and we believe it is inappropriate to suggest that some defects are not risky enough to require repair. For the safety of the motoring public, all recalled vehicles should be fixed promptly."
Even if a consumer cannot afford to purchase a new vehicle, or if they simply want a good deal on a vehicle that will not depreciate dramatically shortly after purchase, they and their passengers deserve to be safe.  Yet, as numerous news media and the Government Accountability Office have documented, auto dealers persist in selling unrepaired cars under recall, endangering the health and safety of their consumers and others who share the roads.
SB 686 will help to ensure this practice is stopped by requiring recalled vehicles to be repaired before a dealer can sell them to the consumer, thus ensuring that no motorist is endangered by unethical dealers trying to cut corners at the risk of safety.
Tags: Auto Safety, Recalls