Smartphone "kill switch" bill facing unusual opposition
by Eric Rasmussen, KTVU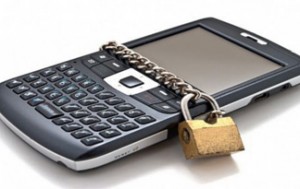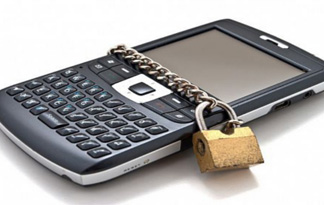 A bill to improve smartphone security and make the devices less attractive to thieves by requiring so called "kill switches" on new phones is going back to the California State Senate, but not without some new arguments against it.
2 Investigates obtained a "floor alert" regarding Senate Bill 962 sent to members of the Senate by CTIA, a group representing the wireless phone industry.  The memo includes an argument that requiring kill switches on phones could place victims of domestic violence in more danger if their abusers are able to remotely activate the technology.
Some supporters of the proposed law aren't buying the argument.
"Now they're hiding behind battered women.  I think it's really outrageous," said San Francisco District Attorney George Gascon.
Gascon and others say emergency calls to 911 would not be disabled even if users have the ability to remotely lock their smartphones.
Questions about battered women's group involvement
Three State Senators' offices told KTVU they were contacted by non-profit WEAVE Inc. (Women Escaping a Violent Environment) opposing SB 962.
However, WEAVE Inc Executive Director Beth Hassett strongly denied making contact with any lawmakers about the bill and told KTVU the group has no position on the bill.
In e-mails to KTVU, staff for Sen. Jim Beall (D) San Jose, said representatives for WEAVE did visit the office regarding SB 962.  Staff with Sen. Ben Hueso, (D) San Diego, wrote "the representative that met with our staff was Beth Hassett."
The reported involvement of the non-profit is troubling to some because 2 Investigates found documents showing Verizon donated $24,500 to WEAVE Inc in 2010 and 2011.  The wireless company also gave to many other organizations over that time.
A list of WEAVE Inc's board of directors includes an employee of AT&T, Donna Davis.
In a statement to KTVU, an AT&T spokesperson wrote:
"AT&T is proud to employ many passionate people who are engaged in their communities.  One of our employees, Ms. Donna Davis is on the Board of Directors of WEAVE Inc.  Ms. Davis does not represent the company on the Board.  She is a member of the Board in her capacity as a citizen of the Sacramento region, and not as an AT&T employee."
Other anti-domestic violence groups weigh in
Managers of Casa de las Madres in San Francisco say they have no reason to oppose a bill requiring kill switches on smartphones.
"There isn't anything that has been presented to me that would show that the victims that we work with are any more vulnerable as a result of this legislation as anyone else," said Executive Director Kathy Black.
In addition to shelter, Black says her organization offers safety planning to battered women as well as "safe phones" with pre-paid minutes.
The bill's author, Sen. Mark Leno, (D) San Francisco, says he's received no formal opposition to SB 962 from any domestic violence related groups.
Politics and money
Some say the issue comes down to money.  Replacing lost or stolen smartphones is a multi-billion dollar business.
"If our bill is signed into law and is as effective as we believe it will be, those revenues will be decreased," said Leno.  "No value judgment here.  It's a fact of life."
In a statement from CTIA – The Wireless Association, Vice President Jamie Hastings wrote:
"We remain opposed to SB 962. The U.S. wireless industry continues to protect its consumers' information and help stop the theft of stolen smartphones via the 'Smartphone Anti-Theft Voluntary Commitment,' which is free to users, as well as the stolen phone databases and individual company and industry-wide consumer education initiatives. We encourage consumers to learn more about these efforts, along with the features, apps and tools available today, to protect themselves and their devices on our website."
SB 962 is expected to be reintroduced on Thursday.
Tags: George Gascon, Kill Switch, Law Enforcement, Mark Leno, sb 962, Smartphones