State Fines Mercury Insurance $27.5 Million For Unapproved Fees
by Marc Lifsher, Los Angeles Times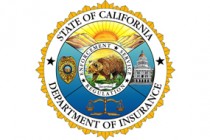 State regulators have issued a record $27.5-million fine against Mercury Insurance Group for charging customers fees that had not been approved by the Department of Insurance.
The order closes a long-running case that involved charges made in 180,000 automobile insurance transactions between 1999 and 2004.
A 1988 voter-approved initiative, Proposition 103, prohibits insurers from charging "excessive" rates and requires that all rate proposals be approved by the elected insurance commissioner.
"Mercury auto insurance consumers paid $27.5 million in unapproved fees," said Commissioner Dave Jones. "While the $27.5 million fine against Mercury is significant, it is commensurate with the amount of money that was unlawfully collected from Mercury policyholders."
The fine was the largest levied on an automobile or property and casualty insurer, a Jones spokeswoman said.
Continue reading on the Los Angeles Times website » The Times limits free page views per month.
Tags: Insurance