Supreme Court Rejects Class-Action Suit Against DirecTV
by Robert Barnes, Washington Post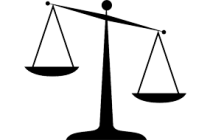 The Supreme Court said Monday that a class-action suit against satellite TV provider DirecTV over early-termination fees cannot go forward, because such complaints must be settled by private arbitration hearings.
The court ruled 6 to 3 that its previous decisions on the subject mean that California consumers may not rely on a state law that would have allowed consumers the right to band together to sue.
The action continues the court's string of rulings that cut back on class-action suits and strengthens the power of companies to insist that consumer complaints must be settled by arbitration, which is generally seen as more advantageous for businesses.
Those rulings brought a sharp dissent from Justice Ruth Bader Ginsburg.
"These decisions have predictably resulted in the deprivation of consumers' rights to seek redress for losses, and turning the coin, they have insulated powerful economic interests from liability for violations of consumer protection laws," wrote Ginsburg, who was joined by Justice Sonia Sotomayor.
Justice Stephen G. Breyer was tasked by Chief Justice John G. Roberts Jr. with writing Monday's decision, even though he dissented in the court's 2011 decision in AT&T v. Concepcion that proved fatal to the California consumers. It said that the Federal Arbitration Act (FAA) preempts state rules that keep class-arbitration bans from being enforced.
Continue reading on washingtonpost.com »
Tags: Banks, Class Action, Credit Cards, For-Profit Colleges, Forced Arbitration, Insurance, Medical Issues, Payday Loans, Student Loans, U.S. Supreme Court