U.S. Said to Uncover Evidence of Criminal Acts in VW Probe
by Mike Spector and Aruna Viswanatha, Wall Street Journal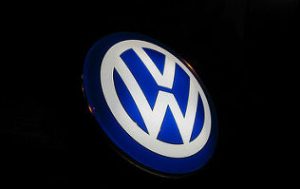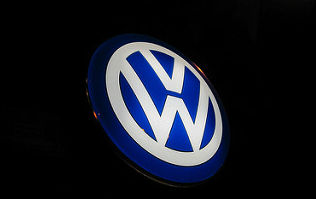 U.S. prosecutors and Volkswagen AG are negotiating a settlement that could result in significant financial penalties after Justice Department officials found evidence of criminal wrongdoing in the car company's diesel-emissions cheating, said people familiar with the matter.
Federal prosecutors and Volkswagen lawyers have held preliminary discussions and are working to reach a settlement before the end of the year, though the timing may slip, the people said.
The Justice Department hasn't broached a specific criminal charge with Volkswagen, the people said. Prosecutors have previously charged other car makers with wire fraud and concealing information from government officials for safety transgressions.
Volkswagen last year admitted to misleading environmental regulators and consumers by installing illegal emissions-cheating software on nearly 600,000 diesel-powered vehicles in the U.S. In June, it agreed to a separate civil settlement to pay regulators and consumers up to $15 billion.
The German auto maker is expected to face a large financial penalty as part of the criminal case, though the exact amount remains under discussion, the people said. The discussions so far have focused on a figure that would combine criminal and civil penalties, they said.
Prosecutors from the U.S. attorney's office in Detroit and the Justice Department's fraud and environmental crimes sections in Washington are still weighing whether to seek a guilty plea from Volkswagen or pursue a so-called deferred prosecution agreement under which the government would aim to later dismiss charges so long as the auto maker adheres to settlement terms, the people said.
Read more at the Wall Street Journal...
Tags: corporate crime, emissions, Volkswagen