Uber Is Facing A Potentially Huge Blow In California
by Ben Geier, Fortune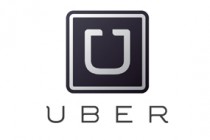 In a decision that has the potential to alter — and perhaps cripple — Uber's business model, the California Labor Commission has ruled that drivers for the ride-hailing service are employees of the company rather than independent contractors.
Right now, as Business Insider notes, Uber faces virtually no expenses for the more than one million drivers who give rides using the service. If the ruling holds, though, all of those people become employees of the company, and that exposes Uber to such costs as Social Security, workers' compensation, and unemployment insurance. That would be a huge expense for Uber and threaten its entire business model.
It could also affect its valuation, currently above $40 billion, and the valuation of other companies that rely on large networks of individuals to provide rides, clean houses and other services.
Continue reading on Fortune.com »
Tags: California Labor Commission, Sharecropper Economy, Transportation Network Companies, Uber