Uber Loses Bid To Force Arbitration On California Driver
by Joel Rosenblatt, Bloomberg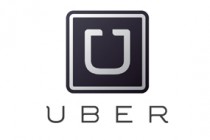 A former Uber Technologies Inc. driver defeated the company's bid to force her into arbitration, a second victory after California's labor commissioner said she should have been considered an employee.
A San Francisco state judge sided with the driver Monday, finding the app-based ride service's arbitration clause is unenforceable. The decision echoed a federal judge's ruling preserving a class action lawsuit on behalf of thousands of Uber drivers.
Uber is appealing the San Francisco federal court decision in a case that might force the startup to change its business model and erode its $50 billion valuation.
While Monday's ruling isn't binding on other state judges, it will guide them in similar cases against Uber, said James Evans, a lawyer who drafts arbitration agreements for companies and helps enforce them.
"It's persuasive authority that other drivers will be able to rely on in urging other courts to find that Uber's arbitration agreement should not be enforced," Evans said in a phone interview.
San Francisco Superior Court Judge Ernest Goldsmith said Uber's contract with drivers is "flatly inconsistent" because it says in one provision that a private arbitrator decides whether a dispute should be resolved in arbitration, and says in another that the choice is to made by a judge.
"I'm not going to fly in the face of a stark inconsistency in order to massage this into arbitrability," the judge told lawyers during a hearing Monday. Goldsmith issued a tentative ruling before the hearing, then made it final in court.
Continue reading on Bloomberg.com »
Tags: Sharecropper Economy, Transportation Network Companies, Uber