Uber Sued Over Alleged Rapes By Drivers
by Marisa Kendall, The Recorder, San Francisco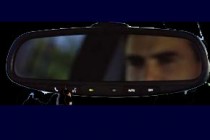 Two women who claim they were sexually assaulted by Uber drivers have filed a lawsuit claiming Uber Technologies Inc. allowed the crimes by putting "profits over safety."
The women, identified as Jane Doe 1 and Jane Doe 2, were assaulted in Boston and Charleston, South Carolina, according to the complaint. Both drivers are accused of taking the women to a secluded area, locking the car doors, and forcing themselves on their passengers.
The victims' lawyers at Wigdor LLP and Anderson & Poole sued Uber on Thursday in the Northern District of California for assault, battery, false imprisonment, fraud and negligence.
In an emailed statement, an Uber representative wrote both drivers named in the complaint have been permanently removed from the Uber platform.
"Our thoughts remain with the victims of these two terrible incidents," the representative wrote. "We proactively worked with law enforcement in Massachusetts and South Carolina at the time to share information and aid their investigations."
Wigdor, a New York-based firm, also sued Uber over an alleged driver rape of a woman in Delhi, India. That case was resolved last month under confidential terms.
The Jane Doe suit claims Uber partners with Mothers Against Drunk Driving to market itself as a safe alternative to drinking and driving. But what Uber is really doing is marketing to young women who have been drinking, according to the complaint.
Continue reading on therecorder.com »
Tags: Scams, Sharecropper Economy, Transportation Network Companies, Uber