Uber targets lawmaker behind insurance bill
by Cheryl Miller, The Recorder (San Francisco)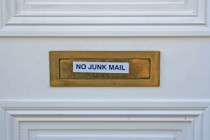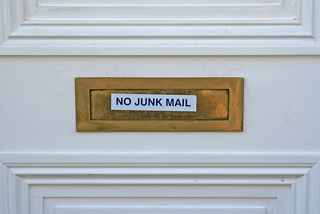 SACRAMENTO — In fighting to block proposed state regulations, Uber Technologies Inc. has embraced the role of fledgling startup, a novel Valley innovator just trying to fend off the big hand of government. This week, however, the San Francisco-based ride-sharing company recently valued at $18 billion has turned to decidedly old-school, hardball politics.
Uber sent mailers to constituents of Assemblywoman Susan Bonilla, D-Concord, the author of the main ride-sharing bill moving this session, accusing the lawmaker of serving as an insurance industry pawn and "leaving consumers and entrepreneurs on the curb." The notices have also hit mailboxes in a wider Senate district that Bonilla may run for in a future election.
The political piece includes the photo of a sad-looking girl and an admonition to call Bonilla and "tell her to drop AB 2293."
Assembly Bill 2293 would force UberX drivers to carry $750,000 in liability insurance during the so-called Period One phase when they've turned on their apps but haven't been matched yet with a rider. The amount is far higher than what the transport network carriers have offered to provide and what they say is fair or needed.
Uber, Lyft Inc., Sidecar Technologies Inc. and related trade associations spent more than $100,000 on lobbying to kill the bill between April and June, according to records filed with the state. AB 2293 is now before the Senate Appropriations Committee.
The Bonilla mailer has been accompanied by more generic Uber-financed radio spots, airing in various parts of the state, featuring former Golden State Warriors guard Baron Davis "asking legislators to vote no on AB 2293."
"California's leaders need to know that overwhelmingly residents across the state support the competition and choice the Uber platform creates," Uber spokeswoman Eva Behrend said. She declined to answer questions about how widely the mailers were distributed, how much they cost and whether other lawmakers might be targeted.
Through a spokesman, Bonilla declined to comment.
"They're corporate cyberbullies is what they are," said Christopher Dolan, the San Francisco trial lawyer who is backing AB 2293. Dolan represents the family of a San Francisco girl who was killed on New Year's Eve by an UberX driver allegedly waiting to be matched with a passenger.
"With this mailer Uber is trying to send a message to legislators: If you vote for this, we'll target you," Dolan said.
It's not uncommon for interest groups to flood constituents' mailboxes and answering machines in an attempt to pressure key lawmakers on a big issue. But a single company going directly after a bill author is a particularly aggressive move, especially when that legislator has two years left in the Assembly.
Direct constituent appeals are growing in use, particularly as social media make contacts easier, said Democratic political consultant Michael Wagaman.
"As it becomes more frequent you're going to see people push the boundaries," Wagaman said. "Ultimately, voters will have to decide where the appropriate line is."
Bonilla is termed out of the Assembly in 2016. But she is a likely candidate for the state Senate seat now occupied by Democrat Mark DeSaulnier. DeSaulnier is the favorite to win an East Bay congressional race in November to replace retiring Rep. George Miller, a fellow Democrat.
Tags: Susan Bonilla, Uber