Uber's Android App Is Reportedly Collecting a Huge Amount of Data Without Your Knowledge
by Chris Smith, BGR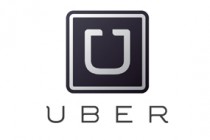 Uber has been recently hit by various controversies, and it looks like the company's PR team will have one more thing to clean up: its Android application. According to a report from Joe's Security Blog and a post on Y Combinato'r Hacker News further detailing the matter, the official Uber Android app might be spying on users, collecting various data that it shouldn't have access to in the first place.
"Christ man! Why the hell would it want access to my camera, my phone calls, my Wi-Fi neighbors, my accounts, etc?" Joe's Security Blog writes. "Why the hell is this here? What's it sending? Why? Where? I don't remember agreeing to allow Uber accedes to my phone calls and SMS messages. Bad NSA-Uber."
Furthermore, the Uber app also checks whether your device is rooted, whether it has any malware on, and whether it's vulnerable to the Heartbleed security bug.
"Why the hell would they need this? I know I keep asking questions, but here's some answers: Uber checks to see if your device is rooted. It doesn't tell you of course, it just wants to know so it can phone home and tell them about it. I also saw checks for malware, application activity and a bunch of other stuff," the publication adds.
Hacker News user revelation has actually listed everything the Uber Android app can learn about users ….