UCLA Health System Data Breach Affects 4.5 Million Patients
by Chad Terhune, Los Angeles Times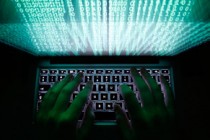 Marking another high-profile data breach, hackers broke into UCLA Health System's computer network and may have accessed sensitive information on as many as 4.5 million patients, hospital officials said.
This cyberattack at UCLA comes on the heels of a major breach of federal employee records and a massive hack at health insurance giant Anthem Inc. affecting 80 million Americans this year.
The intrusion is raising fresh questions about the ability of hospitals, health insurers and other medical providers to safeguard the vast troves of electronic medical records and other sensitive data they are stockpiling.
The revelation that UCLA hadn't taken the basic step of encrypting this patient data drew swift criticism from security experts and patient advocates, particularly at a time when cybercriminals are targeting so many big players in healthcare, retail and government.
"These breaches will keep happening because the healthcare industry has built so many systems with thousands of weak links," said Dr. Deborah Peel, founder of Patient Privacy Rights in Austin, Texas.
UCLA said Friday that it's working with the FBI and had hired computer forensic experts to further secure its network.
The university said there was no evidence yet that patient data were taken, but it can't rule out that possibility while the investigation continues.
Continue reading on the Los Angeles Times website » The Times limits free pageviews per month.
Tags: Data Breach, Medical Privacy, Online Privacy, Privacy, UCLA