Ways to Protect Yourself After the JPMorgan Hacking
by Tara Siegel Bernard, The New York Times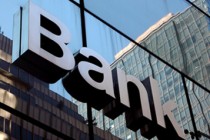 The numbers are shocking: Personal information from 76 million households may have been compromised as part of the cyberattack on JPMorgan Chase. That is the equivalent of two out of every threehouseholds in the United States, though a small portion of those affected may be overseas.
The intrusion compromised the names, addresses, phone numbers and emails of those households, and can basically affect anyone — customers past and present — who logged onto any of Chase and JPMorgan's websites or apps. That might include those who get access to their checking and other bank accounts online or someone who checks their credit card points over the web. Seven million small businesses also were affected.
While nobody knows what the hackers are planning to do with the data from JPMorgan — if anything at all — privacy experts say the biggest risk is that the thieves will try to extract more sensitive information from affected consumers.
"It would give the thief a call log of who to victimize, but that in and of itself is not enough to steal someone's identity," said Matt Davis, a senior victims adviser at the Identity Theft Resource Center. "That is the silver lining there."
[Continue reading » Caveats: Free registration may be required, and the story may be withdrawn from the source website]
Tags: Banks, Online Privacy