Wells Fargo To Pay $8.5 Million In Privacy Case, None To Victims
by Kathleen Pender, San Francisco Chronicle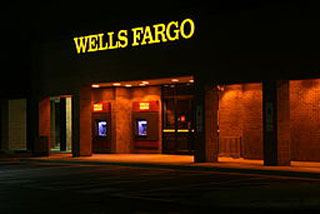 Wells Fargo has agreed to pay $8.5 million to settle claims that its representatives did not "timely and adequately" inform California customers that they were being recorded, but none of that money will go to consumers whose privacy was allegedly violated.
Instead, it will go mostly to the offices of California Attorney General Kamala Harris and five county district attorneys who brought the complaint. They will share equally a total of $7.6 million in civil penalties and $384,000 to reimburse their costs of litigation.
The plaintiffs and Wells Fargo "have agreed that it is impractical to attempt to identify and locate all individuals who may have been injured" by the alleged misconduct, the judgment said. Wells Fargo will make a contribution to two consumer groups: The Privacy Rights Clearinghouse and the Consumer Protection Prosecution Trust Fund will each get $250,000.
The complaint, filed Feb. 22 in Superior Court in Los Angeles, says Wells Fargo violated Penal Code sections 632 and 632.7, which make it illegal to record phone conversations without the consent of all parties. Violators can be fined up to $2,500 per call or imprisoned in a county jail.
The complaint says the violations occurred within four years of filing date, but does not say when or how many improper calls were made.
Continue reading on the San Francisco Chronicle website »
Tags: CFC, Class Action, Illegal Recording, Kamala Harris, Privacy, Wells Fargo