Who Else Has Accessed Your Medical Data?
by Lisa Zamosky, Los Angeles Times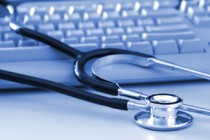 Steve Reasner recently learned that because he is a patient at UCLA Health, his personal information may now be in the hands of criminals. The health system's computer network suffered a cyberattack affecting the personal information of as many as 4.5 million people.
The attack was worrisome. But so was the way he learned about it. He received nine separate letters from UCLA, all of which were addressed to other people. So he called to inquire about his medical data and was told he wasn't among those affected.
He wasn't sold.
"All of our doctors are at UCLA. I knew for sure that was an incorrect statement," says the Westwood resident, who works in technology business development.
Two weeks later he received a letter saying that, in fact, his information was part of the cyberattack.
Now Reasner wonders: "Who else has my data?"
Data breaches like the one UCLA Health recently experienced are a growing problem.
So far in 2015 alone, there have been more than 32 health data breaches as a result of hacking, according to the U.S. Health and Human Services Office for Civil Rights. These breaches typically disclose sensitive personal information, including Social Security numbers, dates of birth and data about patients' health insurance and other medical information.
Continue reading on latimes.com, including steps to help minimize your risks » The Times limits free pageviews per month.
Tags: Data Breach, Medical Issues, Medical Privacy