Whose Privacy Will Uber Violate Next? Why Its Latest Bad Behavior Matters
by Alexander B. Howard, Wired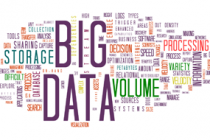 Passengers in the sharing economy need to know what kind of ride they're buying.
Last night, Buzzfeed editor-in-chief Ben Smith published an explosive story, reporting on a dinner in New York City where Uber executive Emil Michael floated the idea of hiring opposition researchers to dig up dirt on journalists who had been critical of the startup. Michael, who has since repeatedly apologized, asserted that neither "me nor my company would ever engage in such activities." Uber spokesperson Nairi Hourdajian tweeted that "We have not, do not and will not investigate journalists. Those remarks have no basis in the reality of our approach."
If so, Uber would differ from Hewlett Packard, Wal-Mart, Deutche Telekom, Fox News and other tech companies that have investigated and monitored journalists reporting on them. Regardless of the truth of whether this famously aggressive company has or will gather such "dirt files," one item in Smith's report deserves special notice, as Jay Yarrow picked up this morning. Smith reported that Uber demonstrated how it could spy on journalists, writing:
In fact, the general manager of Uber NYC accessed the profile of a BuzzFeed News reporter, Johana Bhuiyan, to make points in the course of a discussion of Uber policies. At no point in the email exchanges did she give him permission to do so.
The profile in question is Bhuiyan's personal Uber profile, which carries with it her travel log and payment information. Uber told Smith that "Any such activity would be clear violations of our privacy and data access policies. Access to and use of data is permitted only for legitimate business purposes. These policies apply to all employees. We regularly monitor and audit that access."
According to Ellen Cushing, a senior editor at San Francisco Magazine, that policy doesn't look watertight.