2013-14 legislative session: The final countdown begins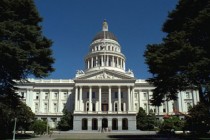 Update: See CFC's updated list of priority bills in the session's final weeks. 
JULY 29 – From lending reforms, protections for seniors and product labeling requirements to smartphone kill switches and other issues, several high-priority bills for the Consumer Federation of California (CFC) await final action when lawmakers return to Sacramento Aug. 4 to wrap up the 2013-14 legislative session.
Three CFC-supported Assembly bills (AB) or Senate bills (SB) have made it through one chamber of the legislature and are queued up on the floor of either the Assembly or the state Senate, which is usually the last hurdle before a bill goes to the governor for signature or veto:
Medical credit – SB 1256 (Mitchell): Sponsored by the Consumer Federation, this bill by state Sen. Holly Mitchell (D-Los Angeles) would regulate financing schemes arranged between doctors or other health care practitioners and lenders to pay for procedures that are not covered by medical insurance. It eliminates unfair practices such as payment to the doctor before treatment is rendered, or asking a patient to sign up for a loan when under sedation. It's on the Assembly's Consent calendar, which means that Democratic and Republican caucuses support the measure. Learn more.
Cell phone kill switches – SB 962 (Leno): This measure, requiring new smartphones sold in California to come equipped with kill switches that owners can activate in case of theft or loss to disable the phone, nearly died on the Senate floor last April in the face of fierce opposition from the telecom and software industry lobby. It passed on a second attempt by state Sen. Mark Leno (D-San Francisco) and now faces a vote on the Assembly floor. Smartphone theft is the fastest-growing crime in the country. Disabling stolen phones would eliminate their resale value on the black market, and dramatically reduce the incidence of a crime that may turn violent. Learn more.
Reverse mortgages – AB 1700 (Medina): Finance industry marketers tempt elderly homeowners to convert home equity into income through reverse mortgages – without warning of potential hazards. Currently, more than 10 percent of reverse mortgages are in default because the homeowner either failed to maintain the home as required or fell behind on property taxes or lender insurance. This measure from Assembly Member José Medina (D-Riverside), pending on the Senate floor, would require lenders to give prospective borrowers a questionnaire to help the homeowners consider the suitability of the mortgage as they prepare for a mandated counseling.
In Appropriations Committee
Rental computer spyware – AB 2667 (Bloom): The Senate Appropriations Committee is expected to send another Consumer Federation-sponsored bill to the Senate floor. This privacy measure by Assembly Member Richard Bloom (D-Santa Monica), would bar rent-to-own companies from collecting from rented computers sensitive personal, medical and financial records, passwords and private photos, and even turning on Web cams and transmitting images to remote servers – all without the knowledge or consent of the people being silently snooped on. Learn more.
Toxic furniture labeling – SB 1019 (Leno), requiring upholstered furniture to carry labels indicating whether they're loaded with dangerous and ineffective flame retardant chemicals, faces a vote in the Assembly Appropriations Committee. SB 1019 builds on a lengthy and successful campaign by the Consumer Federation and a broad coalition representing firefighters, environmental and health groups to update state standards to allow the sale of non-toxic fire-safe furniture. Learn more.
Elder abuse – Several Consumer Federation-supported measures dealing with residential care facilities for the elderly, part of a reform package sponsored by California Advocates for Nursing Home Reform, await review in Assembly or Senate Appropriations committees. Learn more.
The Consumer Federation of California is supporting or opposing about 30 pending bills. The Legislature has until Aug. 31 to pass legislation, and Gov. Jerry Brown has until Sept. 30 to sign or veto bills that reach his desk.
Related: 2014 CFC legislative summary