BofA ordered to pay $1.3 billion over Countrywide lending program
by E. Scott Reckard, Los Angeles Times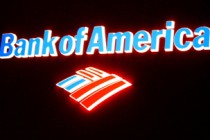 A New York judge ordered Bank of America to pay nearly $1.3 billion in penalties in a civil fraud case involving a mortgage program that Countrywide had nicknamed "the hustle,"
U.S. District Judge Jed Rakoff noted that the program which fast-tracked the processing of mortgage applications, had lasted for only nine months. But he said the damage inflicted was severe.
"It was, from start to finish, the vehicle for a brazen fraud by the defendants, driven by a hunger for profits and oblivious to the harms thereby visited, not just on the immediate victims but also on the financial system as a whole," he wrote.
Still, the penalty was little more than half the $2.1 billion sought by the government and a fraction of $60 billion BofA has paid in settlements related to bad home loans and toxic mortgage securities generated by Countrywide during the housing boom.
Rakoff handed down his decision in a case brought by the U.S. attorney's office in Manhattan, which said in a statement that it wished "to punish and deter the fraudulent and reckless lending activities of a financial institution leading up to the financial crisis in 2008."
After a monthlong trial, a jury decided last fall that Countrywide and one of its former executives, Rebecca Mairone, were liable for selling thousands of bad loans to Fannie Mae and Freddie Mac, the government-sponsored home finance giants.
Rakoff ordered Mairone to pay $1 million. Mairone's lawyer, calling her a scapegoat, said he would appeal the order.
The lending program, called high-speed swim lane, or hustle, fast-tracked mortgage applications from August 2007 through May 2008. Shortly thereafter, Bank of America bought Countrywide, the nation's largest home lender at the time. BofA never oversaw the program and had vigorously denied wrongdoing.
The Charlotte, N.C., bank said it was considering an appeal of the case.
"We believe that this figure simply bears no relation to a limited Countrywide program that lasted several months and ended before Bank of America's acquisition of the company," it said.
In a prior settlement, Bank of America agreed in March to pay $5.8 billion to put to rest government lawsuits over toxic mortgage securities purchased by Fannie Mae and Freddie Mac. Most of the bonds were from Countrywide, but others were sold by the bank itself and by Wall Street giant Merrill Lynch & Co., another 2008 acquisition by BofA.
As part of that settlement, the bank agreed to repurchase some securities held by Fannie and Freddie for more than $3 billion.
The bank also has been engaged in off-and-on negotiations to settle yet more claims brought by the federal government and states' attorneys general, which people briefed on the matter have said could total $12 billion or more.
The negotiations are continuing, one of these people said Wednesday, asking not to be named because the discussions are confidential. The disagreements include how much should be paid in cash and how much credit earned through other penalties, such as assistance to struggling borrowers.
The hustle case stands out from others because it went to trial instead of settling out of court, and because the government accused an individual, not just the financial firm, in what some see as an effort to appease critics who have accused the government of going easy on prodigal banks and bankers.
One of Mairone's lawyers, Marc Mukasey, said after Rakoff's ruling that "Rebecca never intended to defraud anyone and never did defraud anyone."
"Unfortunately, more powerful people chose her as a scapegoat because they thought she was an easy target," Mukasey said. "We will fight on to clear her name."
In his ruling, Rakoff said the defense had done an able job of arguing that Mairone's superiors at her division of Countrywide also should have been accused.
"The jury itself wanted to know why these other officers were not also named as defendants," Rakoff wrote.
The evidence against higher-ups was never tested at the trial, Rakoff said, as it was not in a previous Securities and Exchange Commission lawsuit. The SEC, he noted, had settled its case against defendants, including Countrywide co-founder and Chairman Angelo Mozilo, before trial and with no admissions of culpability.
He noted, though, that Countrywide's employees had described Mairone as the "catalyst" for the hustle program.
"The fact that other, higher-level individuals arguably participated in the fraud but were, for whatever reason, not charged by the government does not significantly lessen Ms. Mairone's culpability for her leading role," Rakoff said.
Photo: MoneyBlogNewz