CFC Sponsors SB 899 (Hueso) To End Gender Bias In Retail Prices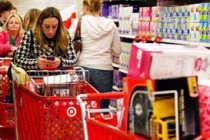 6/30 update: Senator Ben Hueso (D-San Diego) dropped SB 899 today after it became apparent that a majority of the  Assembly Judiciary Committee would not support the bill unless he accepted amendments proposed by the committee's leadership that would have eviscerated the bill.
Women shouldn't be charged more than men for substantially similar products. But the marketplace is riddled with examples of such injustice, and that's why Consumer Federation of California (CFC) is sponsoring Senate Bill 899 (Hueso).
Many common consumer items that people rely on every day – from health and personal care products to clothing – cost more for girls and women than equivalent items that are marketed for boys and men. It's sometimes called "the gender tax" or "the pink tax," but it wasn't imposed by any government. Instead, corporations seeking higher profits take it upon themselves to pad their prices for women's and girls' goods and pocket the difference. SB 899 will remedy that in California.
"All consumers, regardless of their gender, should pay the same price for the same product. Pink packaging or gender-based marketing is no justification for charging more. Anything less than an equal price is discrimination and blatantly unfair," said Richard Holober, CFC's Executive Director.
Background
Research conducted for the California Legislature in 1994 concluded that women paid $1,350 more than men each year for equivalent products and services. The state enacted AB 1100 (Speier), the Gender Tax Repeal Act of 1995, to eliminate gender-based pricing for services, such as dry cleaning and haircuts.  Unfortunately, provisions that addressed price discrimination in products were amended out of the bill as it moved through the Legislature.
"It is unfair that female products are priced higher than men's," Senator Ben Hueso (D-San Diego) said when he introduced SB 899 earlier this year. "Why are retailers pulling extra money from women when data already shows that they earn about 84 cents for every dollar men earn?  This needs to change.  It's about time we stand up to the retailers and fight for equal product pricing for all."
SB 899 reflects the latest research on the issue: "From Cradle to Cane: The Cost of Being a Female Consumer," published by the New York City Department of Consumer Affairs in December 2015. It examined nearly 800 individual retail items that are available nationwide and "had similar male and female versions and were closest in branding, ingredients, appearance, textile, construction, and/or marketing." Overall, the study found products for women and girls cost more 42 percent of the time; on average, the difference was 7%.
Some of the most brazen examples:
Senior and home health care products (canes, ankle and wrist braces, adult diapers etc.): Studying over 100 items, researchers found that those marketed to women cost an average 8% more than similar products for men. Personal urinals – plain plastic containers for people with limited mobility, with little or no difference between men's and women's models – averaged 21% higher; other double-digit differences were supports and braces for backs and joints, at 15%.
Personal care products (the most frequently used – and bought – category): Of 122 items studied in this category, women's cost 13% more overall, with items such as shampoo and conditioner running 48% higher and razors, razor cartridges and lotions all 11% higher – when the only apparent differences were in packaging, contours and color.
Adult clothing: Of 292 comparable items, women's apparel cost 8% more on average. Shirts for women averaged 15% higher than men's, "dress shirts" 13%, and jeans 10%.
Toys and accessories: With 106 products examined, average prices ran 7% higher for girls; female skateboarders' and cyclists' protective helmets and pads typically cost 13% more.
Children's clothing (168 items studied): Girls' prices averaged 4% higher than boys' in general – and 13% higher for shirts in particular.
SB 899 is co-authored by Assembly member Lorena Gonzalez, D-San Diego, and supported by the following organizations in addition to CFC (partial list):
California Public Interest Research Group
California Assn. of Retired Americans
Equal Rights Advocates
Mujeres Unidas y Activas
Older Women's League
Women's Foundation of California
Related links:
Tags: 2016 Legislation, CFC, CFC Sponsored Legislation, Deceptive, SB 899