DOJ finally confirms record-setting $16.65B settlement with BofA
by Chris Morran, Consumerist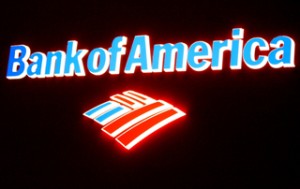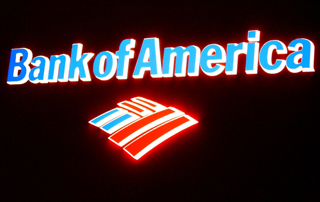 More than two weeks after it was first reported that the Justice Dept. and Bank of America were coming to terms on a record-setting deal worth nearly $17 billion, the two parties have finally confirmed the details of a settlement that will resolve multiple federal and state claims involving the bank's bad behavior in the lead-up to the collapse of the housing market.
According to the DOJ, the total value of the settlement is $16.65 billion, beating out last year's deal with JPMorgan Chase to become the largest civil settlement with a single entity in U.S. history.
But it's not like BofA will hand U.S. Attorney General Eric Holder a big poster-board check for $16.65 billion and be done with it. Instead, the deal is broken down into various penalties, payments and consumer relief.
First, there is the $5 billion penalty — the largest ever of its kind — for claims brought under the Financial Institutions Reform, Recovery and Enforcement Act (FIRREA), which prohibits the making of false statements to federally insured financial institutions.
Another $7 billion will go to consumers in various forms of relief, including principal reduction loan modifications for some homeowners who now owe more on their mortgages than their homes are worth; new loans to credit-worthy borrowers struggling to get a loan; donations to assist communities in recovering from the financial crisis; and financing for affordable rental housing. And just in case Congress fails to extend the tax relief coverage of the Mortgage Forgiveness Debt Relief Act of 2007, BofA has also agreed to place nearly half a billion in a tax relief fund to be used to help defray some of the tax liability that would be incurred by consumers receiving certain types of relief.
The bank will pay $1.8 billion to settle federal fraud claims related to the bank's origination and sale of mortgages; $1.03 billion to settle federal and state securities claims by the Federal Deposit Insurance Corporation; and $135.84 million to settle claims by the Securities and Exchange Commission.
$300 million will be paid to settle claims by the state of California; $45 million to Delaware; $200 million to Illinois; $23 million to Kentucky; $75 million to Maryland; and $300 million to New York.
This settlement closes the books on numerous state and federal investigations into Bank of America's (and its acquired affiliates like Countrywide and Merrill Lynch's) packaging, marketing, sale, arrangement, structuring and issuance of Residential Mortgage-Backed Securities, collateralized debt obligations (CDOs), and the bank's practices concerning the underwriting and origination of mortgage loans.
BofA acknowledges that it sold billions of dollars of RMBS without disclosing to investors key facts about the quality of these securitized loans, resulting in billions of dollars in losses when these worthless securities collapsed. The settlement also required BofA to concede that it originated risky mortgage loans and made misrepresentations about the quality of those loans to Fannie Mae, Freddie Mac and the Federal Housing Administration.
"At nearly $17 billion, today's resolution with Bank of America is the largest the department has ever reached with a single entity in American history," said Associate Attorney General West. "But the significance of this settlement lies not just in its size; this agreement is notable because it achieves real accountability for the American people and helps to rectify the harm caused by Bank of America's conduct through a $7 billion consumer relief package that could benefit hundreds of thousands of Americans still struggling to pull themselves out from under the weight of the financial crisis."
Tags: Bank of America