GM Ordered Switches Nearly 2 Months Before Recall
by Tom Krisher, The Associated Press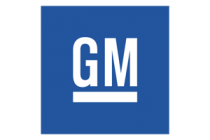 Emails released in a court case show that General Motors Co. ordered a half-million replacement ignition switches nearly two months before telling the government that its small cars should be recalled because the switches were defective.
The emails, released Monday by Texas personal injury attorney Robert Hilliard, once again raise questions about what GM knew about the defective switches and when, and how forthcoming the company was both in congressional testimony and in a GM-funded investigation into its conduct by former U.S. Attorney Anton Valukas.
The chain of emails between lower-level GM workers and Delphi Corp. seem to indicate that GM knew at least by Dec. 18, 2013, that the switches were the cause of air bag non-deployment in certain models such as the Chevrolet Cobalt and needed to be recalled. The Valukas report, which didn't mention the switch order, said GM executives didn't decide internally on a recall until January 2014, and alerted the government about the decision on Feb. 7. Also, the order was not mentioned when CEO Mary Barra subsequently testified before Congress.
The switches can slip out of the run position, causing engines in cars such as the Chevrolet Cobalt to stall. If that happens, the power steering, brakes and air bags are disabled, and people can lose control of their cars. GM eventually recalled 2.6 million small cars for the problem, which has caused at least 32 deaths.
Tags: Auto Safety, GM, Recalls