Market Gets Heat for Old "Sell By" Dates
by Hetty Chang, Keith Esparros, Phil Dreschler, NBC Los Angeles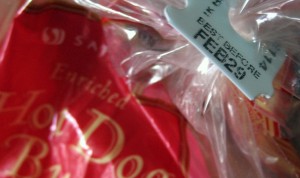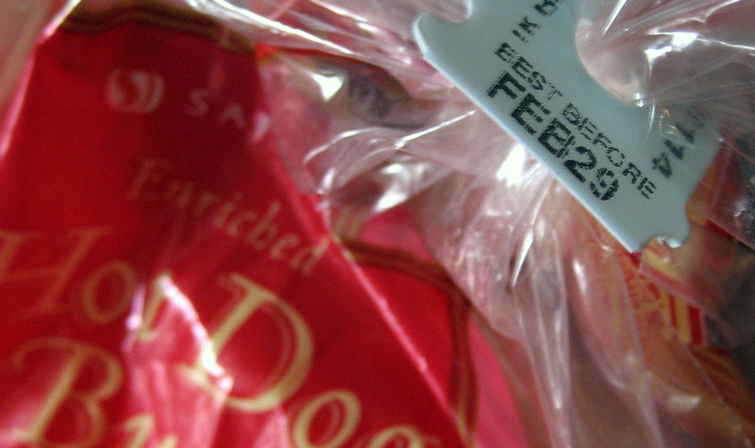 Consumer advocacy groups have joined the United Food and Commercial Workers to release findings of an investigation, which alleges a popular supermarket chain sold expired products — including baby food, meat and diary products.
At a news conference Tuesday, groups including the East LA Community Corporation and Consumer Federation of California announced findings of an independent investigation, which they said began in November 2013.
"It's shocking to see an example of expired baby food that was purchased off the shelves of El Super as recently as this past month,"said Richard Holober, of the Consumer Federation of California.
Of more than 30 Southern California El Super stores surveyed, dairy items or eggs for sale past the manufacturer's date were found at 70 percent of stores, and prepackaged meats or cheeses that were past their stamped manufacturer sell by or use by dates were found at 83 percent of the stores, according to a fact sheet handed out Tuesday.
"A lot of these stores happen to be in communities where people don't have a lot of shopping choices," said Mike Shimpock, a spokesman for the UFCW. "So we find it especially egregious that this market has this systemic problem of selling of over due food that is likely unsafe."
NBC4's I-team also did some investigating Tuesday.
We visited El Super stores in Arleta, Panorama City and North Hollywood. At all 3 locations, we found products that were either expired or passed their "used by" and "sell by" dates, including dairy products labeled February 16, 14, and 4 and meat products labeled "January 18."
NBC4's I-team returned to El Super Tuesday after our initial report aired earlier that day, and found that the expired items had been removed from the shelves. El Super responded late Tuesday night and said they are looking into the findings by NBC4.
According to LA County Environmental Health records, El Super Stores received all "A's" with the exception of one "B," which NBC4 confirmed late Tuesday had been upgraded to an "A".
The most common violations we found on record involved surfaces not being clean and food being stored at the wrong temperatures.
El Super, which acknowledged it is currently in the process of negotiating a new labor agreement with the union representing a small number of its stores, responded to the allegations late Tuesday, calling the allegations "false and unproductive attacks."
The statement reads in part, "during labor disputes, a lot of claims get made, often without any basis in fact. This is no exception….Our record speaks for itself and shows that we constantly receive amongst the highest scores in our industry."
A spokesman for the UFCW said the groups would be sending a letter to the LA County Health Department to encourage a full investigation of El Super's practices.
"Hopefully the health department will be able to follow up on this anddo a scientific study. Something that's more detail," said Shimpock. "We're just trying to point out a problem."
The Los Angeles County Department of Health said it was not alerted to any health issues by any community groups or labor unions, and told NBC4 late Tuesday that all grocery stores are scheduled for inspection three times a year.
A spokesman for the department said consumers should always pay close attention to expiration dates and "sell by dates" as health inspectors do not typically check for expired products, with the exception of baby food.
He also urged consumers to report any health concerns to the department by calling 888-700-9995 or visiting https://publichealth.lacounty.gov/report/phreports.htm.
Tags: Food Safety