SB 962: Governor Signs Smartphone Kill Switch Legislation
SENATE COMMITTEES
Energy Utility & Communications 6 Aye-2 No-3 Abstain/Did Not Vote April 1
SENATE FLOOR
19-17-4 (failed but granted reconsideration 37-0-3); 26-8-6 May 18
ASSEMBLY COMMITTEES
Business, Professions & Consumer Protection 11-3-0 June 17; Utilities & Commerce 9-5-1 June 23
ASSEMBLY FLOOR
53-20-6 Aug. 7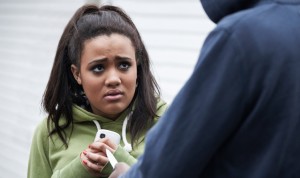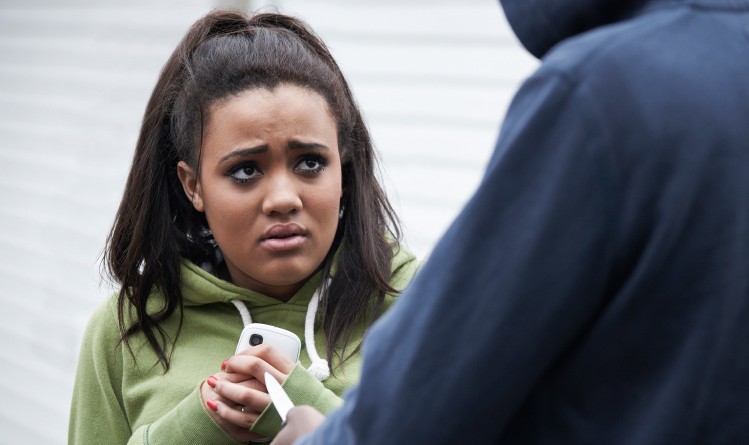 Update: Gov. Brown signed this vital consumer protection Aug. 25. SB 962 applies to smartphones manufactured after July 1, 2015, and sold in California; given the state's large market, the new law's influence will carry far beyond the state line.
Update 8/12: The Senate concurred with Assembly amendments Aug. 11, sending SB 962 to Gov. Jerry Brown.
Four Republicans – Joel Anderson, Anthony Cannella, Ted Gaines and Mark Wyland – joined all Democrats who voted in supporting the measure.
Republicans Berryhill, Fuller, Huff, Knight, Morrell, Nielsen, Vidak and Walters maintained their opposition.
MAY 9, 2014 – Given a second chance to stand for public safety and against the epidemic of cell phone robberies, six Democrats corrected their earlier error and answered the call to approve Senate Bill 962 (Leno) when the measure came up for reconsideration May 8.
All Democrats voted Aye on the precedent-setting measure except Norma Torres who, along with two Republicans, failed to vote; all other Republicans voted Nay except Ted Gaines and Anthony Cannella, who both voted for the bill. The 26-8 floor tally improved on the results of April 24, when the bill lost on a 19-17 vote, with 21 needed to pass. SB 962 now goes to the Assembly.
SB 962 calls on manufacturers to equip smartphones with an owner-activated kill switch. This simple technological fix could protect the privacy and even save the lives of innocent victims of smartphone theft, one of the fastest-growing crimes in the country. The bill would require manufacturers to equip smartphones with a kill switch that consumers could activate if their phones were lost or stolen. A kill switch would make the phones virtually worthless for thieves who steal them for resale, and it would guard against misuse of the sensitive personal and financial information that's kept on smartphones.
An owner can reverse the kill switch and reactivate the phone if it is recovered.
Opposition to SB 962 came from AT&T and other telecom companies that profit off of smartphone theft. According to San Francisco District Attorney George Gascon, rampant phone theft creates a $30 billion a year market for replacement phones and an additional $8 billion market for theft insurance that telecom companies sell.
Law enforcement officials disclosed an industry email showing that when Samsung offered to install a kill switch in its phones last year, all major U.S. telecom companies, including AT&T, Verizon, T-Mobile and Sprint, refused to market phones with this feature – in effect a telecom industry boycott of a phone that might reduce crime.
There are plenty of reasons to require a kill switch – more than 3.1 million of them in 2013 alone. That's the number of Americans who lost their smartphones to thieves that year, according to a survey by Consumer Reports, and it's double the number from 2012. All too often, cell phone robberies turn violent, ending in bodily harm and even murder, including recent phone theft-related killings in Oakland and Los Angeles.
"Robberies and thefts involving smartphones are now the most common property crimes in America. The black market for these stolen devices has become so lucrative that even Colombian drug cartels traffic in them," Los Angeles Police Chief Charlie Beck and San Francisco District Attorney George Gascon wrote in an April 22 Los Angeles Times op-ed.
Every statewide law enforcement organization supports SB 962, according to Leno's office, and for good reason. Gascon told the San Francisco Chronicle that two-thirds of the robberies there involved cell phones or tablets, up from half of all robberies the year before.
And Los Angeles Times columnist George Skelton put the smoking gun in the fight against SB 962  squarely in the hands of the telecom industry, which "contributed nearly $1.4 million to California state senators, according to Maplight, a nonpartisan organization that tracks political money. Of that, $700,000 came from AT&T, Verizon, Sprint and T-Mobile," Skelton wrote. "Legislators in both houses – Assembly as well as Senate – received nearly $2 million from the telecom lobby during the 2012 election cycle alone."
Democrats voting against SB 962 on April 24:
Jim Beall, San Jose
Lou Correa, Santa Ana
Cathleen Galgiani, Stockton
Ed Hernandez, West Covina
Ricardo Lara, Bell Gardens/Southgate
Norma Torres, Pomona
Given a second chance on May 8, each of them voted Yes except Torres, who did not vote. San Diego Democrat Ben Hueso, who did not vote April 24, cast a Yes vote on May 8. Now it will be up to the Assembly to cast a vote for consumer safety, and against telecom corner cutters, as SB 962 works its way through that chamber.
Tags: CFC, George Gascon, Kill Switch, Smartphones