State Senate Looks At Banning Gender-Based Bias In Retail Pricing
by Bob Egelko and Melody Gutierrez, San Francisco Chronicle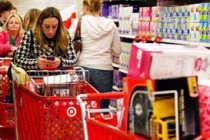 California outlawed sex discrimination against business customers in 1959, but it's apparently still legal — or at least still accepted in practice — to charge females more than males for the same basic products.
A state legislator said at a recent hearing that he had seen a blue package of 12 Gillette Sensor disposable razors for men selling for $7.99 at a major retailer, while a pink supply of a dozen Gillette Daisy razors for women was priced at $12.99.
Another lawmaker said she went to buy a scooter for her granddaught»er and wound up getting the red model, designed for boys, because it was $20 cheaper than the identically designed pink scooter for girls.
The only reason for the price difference was that the companies "know that most little girls prefer pink," said state Sen. Hannah-Beth Jackson, D-Santa Barbara, chairwoman of the Senate Judiciary Committee.
Legislation being considered by the state Senate would forbid any gender-based discrimination in retail pricing in California. The bill, SB899, by state Sen. Ben Hueso, D-Logan Heights (San Diego County), was approved by Jackson's committee on a party-line 5-1 vote. It was sent to the full Senate on April 12, Equal Pay Day, so designated because women in the United States had, on average, to work until that day of this year to equal the average earnings of men for 2015.
Continue reading on the San Francisco Chronicle website »
Tags: 2016 Legislation, Ben Hueso, CFC, CFC Sponsored Legislation, Discrimination, Gender, SB 899