Takata "Deeply Sorry" to Those Affected by Defective Airbags, Still Reluctant on Nationwide Recall
by Ashlee Kieler, Consumerist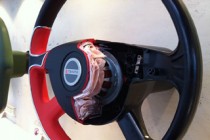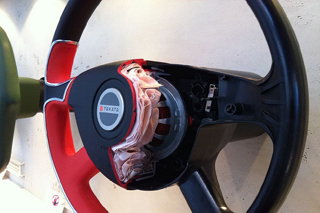 In September 2013, Stephanie Erdman's life changed forever when her 2002 Honda Civic collided with another vehicle on the way to a local grocery store in Florida. While Erdman's passenger suffered only scrapes and bruises, she's undergone a number of surgeries – with more to come – after being struck by shrapnel from her vehicle's ruptured Takata airbag. Erdman's story, and the graphic photos of her accident and injuries, took center stage Thursday morning during a Senate Commerce, Science & Transportation hearing addressing the airbag defects that have now been linked to at least five deaths.
Erdman opened the hearing by urging Takata, car manufacturers and the National Highway Traffic Safety Administration to take the necessary steps to prevent future accidents involving the defective airbags.
"I know I have physical scars from this tragedy, but my family does too, you just can't see them," she said. "I believed it is necessary to tap the attention of those who have the ability to do something."
The crux of Thursday's hearing dealt with Takata and car manufacturer's lack of immediate action after learning of a possible defect with the safety devices, and their apparent unsatisfactory notification practices meant to alert consumers of potential dangers in their vehicles.
Erdman told the Committee that Honda reportedly told all certified dealers to examine vehicles brought in for service to see if they contained the airbag defect. She says she brought her vehicle to the Honda dealer where it was purchased, but was never warned of what could happen if her airbag ruptured.
Additionally, she says the manufacturer attempted to send her a letter regarding the recall in 2010, but it was returned to the company as undeliverable. No further notification attempts were conducted.
 Continue reading on Consumerist website »
Tags: Auto Safety, Recalls