The Conflict Between Apple And The FBI Has A Long History – And Your Privacy Is At Stake
by Michael Hiltzik, Los Angeles Times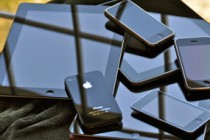 The consumer technology industry and the law enforcement community have been on a collision course over consumer privacy for years. Now, in the confrontation between Apple and the FBI over unlocking the iPhone of one of the San Bernardino attackers, that collision finally has happened.
The details of the case are by now well known. Acting on a motion by the FBI, U.S. Magistrate Sheri Pym of Riverside ordered Apple to help the FBI break into the iPhone used by Syed Rizwan Farook, one of the perpetrators of the San Bernardino terrorist attack on Dec. 2, which left 14 people dead. The FBI says it has been unable to bypass the phone's password protection of Farook's iPhone because he's assumed to have taken advantage of device settings designed to thwart such unauthorized access.
The case raises the intertwined issues of how far manufacturers should go in protecting their customers from privacy invasions, and how far government authorities should go in gaining access to people's private data.
These are not new issues. "This is part of a battle over strong encryption and law-enforcement access that goes back 25 years," Marc Rotenberg, executive director of the Electronic Privacy Information Center, or EPIC, told me. "I had hoped that the government had reached the conclusion that it was better to encourage strong encryption to protect American consumers and American businesses than to go down the path of broken encryption."
Continue reading on latimes.com » The Times limits free pageviews per month
Tags: Apple, Data Breach, Electronic Privacy Information Center, National Security