We Saved Consumers $125 Million On Insurance So Far In 2014
by Richard Holober, Executive Director, Consumer Federation of California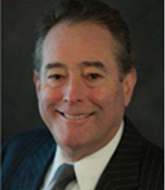 10/1/2014 Update: 2014 consumer savings rose to $148.3 million by year's end. To recap:
1 million AIG policyholders saved $7.7 million on homeowners insurance.
Infinity Insurance policyholders saved $15.5 million on auto insurance.
1.2 million Farmers policyholders saved $34 million on homeowners insurance (details below).
1.6 million State Farm policyholders saved $91 million on homeowners insurance (details below).
MAY 1, 2014 – Consumer Federation of California (CFC) has saved 2.8 million homeowners about $125 million in insurance premiums this year, successfully challenging two insurance rate-hike applications that we believed were excessive. We have filed two more rate challenges at the Department of Insurance, one involving auto insurance and the other homeowner policies.
Under Proposition 103, CFC and similar organizations can participate as an "intervenor" when an insurer asks the Department to approve a change in premium rates for homeowner, motor vehicle and certain other lines of insurance. The law recognizes the lopsided advantage that big insurers have when they seek approval of a rate hike.
These corporations can hire lawyers, economists, actuaries and other experts by the truckload to make the case that their calculations are accurate. To correct this imbalance, organizations with a track record of fighting for consumers or the public interest, as well as independence from corporate overlords, can intervene in rate hearings. CFC's attorneys and actuaries dissect the company's case for a rate hike, challenge any incorrect math or other assumptions, and attempt to persuade the regulator to slash the proposed rate hike based on our fact-based critique.
In our first settled challenge, a proposed $72 million rate hike by Farmers was trimmed by $34 million, saving 1.2 million homeowners an average of $28 this year. In our second challenge, the Department of Insurance approved a settlement that reduces by $91 million the total rate hike that another major insurer sought for about 1.6 million homeowner policies. That's about a $55 savings per policyholder.
CFC's PUC Intervenor Program
Under a similar program, CFC has intervened before the Public Utilities Commission (PUC) for eight years. Much of our PUC work focuses on the safety and reliability of, and fairness in access to, natural gas, electric, water and telephone services by privately owned utilities (the PUC does not regulate LA Water and Power, SMUD, and other government-owned electric and water districts). In some PUC proceedings, we can calculate CFC's savings to consumers. For example, CFC and other public interest groups stopped a PG&E, SoCal Gas Company and SDG&E proposal to shift $90 million a year in gas bills from industrial users onto the backs of residential consumers.
In another case, we helped stop a scheme of Gov. Schwarzenegger to impose a $60 million a year charge onto the electric bills of PG&E, SCE and SDG&E customers to fund a pet project of dubious value. PUC rejected this pork barrel program, saving ratepayers $600 million over its 10-year life.
Intervenor Compensation
Under each of these programs, intervenors can ask regulators to order insurers or utilities to compensate us for the attorneys, actuaries and other experts we hire to challenge their corporate calculations. The standards for compensation are exacting. We must demonstrate that our intervention made a substantial contribution to the proceeding, and that we did not duplicate the work of others. CFC takes a financial risk when we pay staff and expert consultants – sometimes years before cases are settled, never knowing if we will prevail, or whether we will receive any compensation.
For our work in the first two insurance rate cases, we anticipate that the insurance companies will pay intervenor fees of one penny for every $10 saved. In the natural gas case, the utilities paid CFC one penny for every $50 we saved consumers over a 10-year period. That's an excellent return on an investment that keeps big corporations honest, for a service that CFC is pleased to provide for everyday Californians.
Tags: California Department of Insurance, CFC, CPUC, Deceptive, Insurance, Intervenor, PG&E, Prop 103, Richard Holober, San Diego Gas & Electric, SoCal Gas Co., Southern California Edison