Wells Fargo To Pay $185 million Settlement For 'Outrageous' Sales Culture
by James Rufus Koren, Los Angeles Times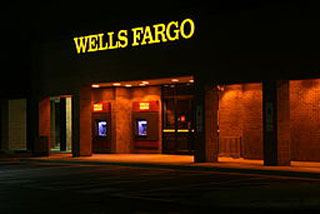 Calling it "outrageous" and "a major breach of trust," local and federal regulators hammered Wells Fargo & Co. for a pervasive culture of aggressive sales goals that pushed thousands of workers to open as many as 2 million accounts that bank customers never wanted.
Those allegations, first uncovered by the Los Angeles Times in 2013, led to a massive $185-million settlement package announced Thursday.
The settlements put to rest a lawsuit filed last year by Los Angeles City Atty. Mike Feuer as well as investigations by two federal regulators: the Consumer Financial Protection Bureau and the Office of the Comptroller of the Currency.
The bank did not admit any wrongdoing in the settlements, but it apologized to customers and announced steps to change its sales practices. It will pay $100 million to the CFPB — the largest fine the federal agency has ever imposed — as well as $50 million to the city and county of Los Angeles and $35 million to the OCC.
The bank will also pay refunds to customers who paid fees on accounts they never wanted.
Continue at Los Angeles Times >>
Tags: banking, Predatory, Ripoff Clause, Wells Fargo