Why Did It Take 7 Months To Learn Blue Shield Lost Tax-Exempt Status?
by Chad Terhune, Los Angeles Times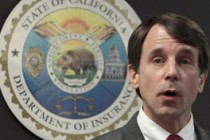 Health insurance giant Blue Shield of California and state tax authorities both came under fire for not disclosing seven months ago a landmark decision taking away the insurer's tax-exempt status, which had been in place since 1939.
The Times first reported Wednesday that the California Franchise Tax Board had quietly revoked Blue Shield's tax-exempt status in August after a lengthy audit of the nonprofit health plan.
At that time, the state agency merely added the company's legal name, California Physicians Service, to a 1,363-page document on its website listing hundreds of organizations that lost their exemption.
Blue Shield is protesting the tax board decision, and a company spokesman said the change wasn't announced in August because "it's not something we felt had to be discussed in public. We are working with the tax board to resolve what we consider a disagreement over their decision."
All that came about as the San Francisco insurer was already facing criticism for $4 billion in financial reserves, ever-rising premiums and multimillion-dollar executive salaries.
California Insurance Commissioner Dave Jones on Wednesday applauded the tax board's move as further proof that "Blue Shield charges excessive rates and acts like a for-profit insurer."
Now consumer groups are asking for legislative hearings into the tax board's handling of the Blue Shield matter, and the chairman of the Senate Health Committee said he wants to examine the state tax audit in detail.
Continue reading on the Los Angeles Times website » The Times limits free page views per month …
Tags: Blue Shield, Dave Jones, Department of Insurance, Franchise Tax Board, Insurance