With Billions In The Bank, Blue Shield Of California Loses Its State Tax-Exempt Status
by Chad Terhune, Los Angeles Times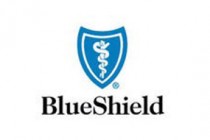 Authorities have revoked the tax-exempt status of nonprofit Blue Shield of California, potentially putting it on the hook for tens of millions of dollars in state taxes each year.
The move by the California Franchise Tax Board comes as the state's third-largest health insurer faces fresh criticism over its rate hikes, executive pay and $4.2 billion in financial reserves.
The state quietly stripped the San Francisco insurer of its exemption from California income taxes in August. The company held that since its founding in 1939.
A spokeswoman for the tax agency declined to comment on the reasons for revocation. The highly unusual action comes after a lengthy state audit that looked at the justification for Blue Shield's taxpayer subsidy. The insurer has paid federal taxes for years.
Blue Shield said Tuesday that it's protesting the decision. In the meantime, state officials have ordered it to file tax returns back to 2013.
Blue Shield has about 3.4 million customers and 5,000 employees and posted $13.6 billion in revenue last year. It trails only nonprofit Kaiser Permanente and for-profit Anthem Inc. in statewide enrollment.
Now, a company insider has sided with critics. Michael Johnson, who resigned as public policy director last week after 12 years at the company, said the insurer has been "shortchanging the public" for years by shirking its responsibility to Californians and operating too much like its for-profit competitors.
Continue reading on the Los Angeles Times website » The Times limits free page views per month
Tags: Blue Shield, Franchise Tax Board, Medical Insurance, Medical Issues