This Smart TV Takes Tracking To A New Level
by Andrea Peterson, The Washington Post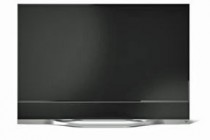 When you watch your Smart TV, it could also be watching you.
A new report from Julia Angwin at ProPublica reveals that Vizio, a top television maker, automatically tracks the viewing habits of Smart TV owners and shares that information with advertisers in a way that could connect those preferences to what those customers do on their phones or other mobile devices.
Vizio's "Smart Interactivity Program" is turned on by default for its 10 million Smart TV customers, ProPublica reported, and works like this: The company analyzes snippets of what you watch, be it on Netflix or traditional television, and connects patterns in your viewing behavior with your Internet Protocol address – an online identifier that can be used to pinpoint every device connected from your home. That includes everything from your laptop and phone to your smart thermostat. That information is then shared with Vizio's partners, who in turn could use that data to help to target advertisements.
In an e-mailed response to a Washington Post inquiry, a Vizio spokesperson said the company's data mining programs are part of a "revolutionary shift across all screens that brings measurability, relevancy and personalization to the consumer like never before."
Continue reading on the Washington Post website »
Tags: Online Privacy, Privacy